Is your district still spending too much for bandwidth that underdelivers?
School districts in Texas are discovering that caching gives them more bang for their bandwidth buck:
As the only vendor providing a dedicated cache on E-Rate, ApplianSys has unique insight into the actual internet demand in school districts. The evidence from districts in Texas is indisputable: CACHEBOX consistently delivers huge bandwidth savings, content acceleration and lower-cost connectivity. And with 100% E-rate eligibility, your district could deploy CACHEBOX for just a few hundred dollars.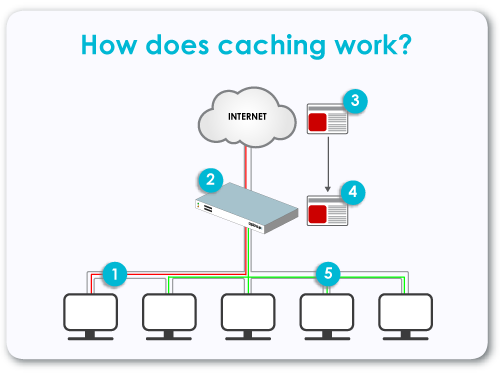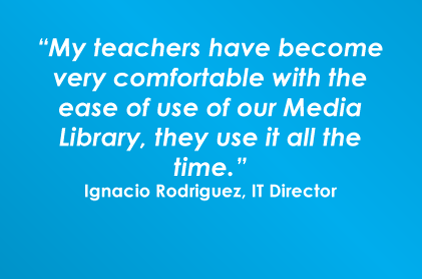 Childress ISD, TXadd_circle
Childress ISD, TX
close
Childress Independent School District originally deployed CACHEBOX to deliver state testing.
Since then, teachers discovered CACHEBOX's Media Library feature and its ability to provide students with online video without exposing them to inappropriate content.
The solution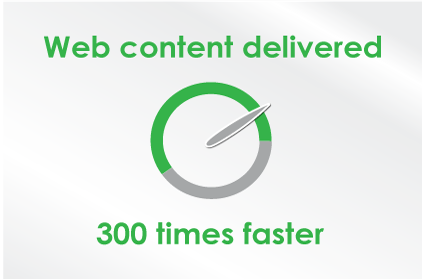 Lytle ISD, TXadd_circle
Lytle ISD, TX
close
Lytle Independent School District should be enjoying superfast internet access, but still found it slowing down frequently.
CACHEBOX gave the school the boost it needed and now content is delivered up to 300 times faster.
The solution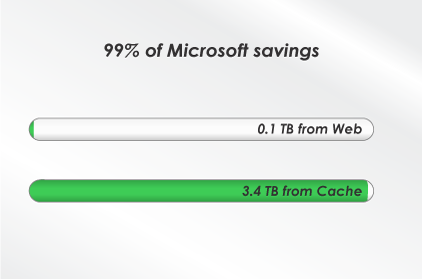 Kerrville ISD, TXadd_circle
Kerrville ISD, TX
close
Kerrville Independent School District wanted to improve its usage of videos in e-learning, without purchasing a larger internet connection.
With CACHEBOX, the district is saving up to 80% of its bandwidth and can access Google Videos' content up to 11 times faster.
The solution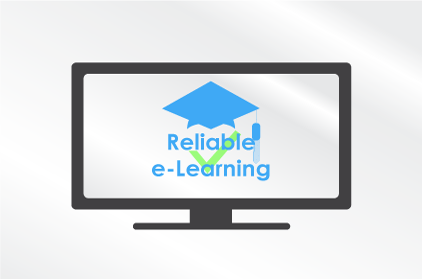 Louise ISD, TXadd_circle
Louise ISD, TX
close
Louise ISD in Texas wanted to incorporate more video content into its e-learning scheme, but congestion was causing delays all day long.
The district deployed a CACHEBOX in April 2022 and has instantly seen an average of 71% of its bandwidth saved monthly.
The solution
Chapel Hill, TXadd_circle
Chapel Hill, TX
close
Chapel Hill avoided having to do a massive bandwidth upgrade by deploying a CACHEBOX in order to maximize their existing connection, despite increasing their 1:1 scheme by 600%.
The solution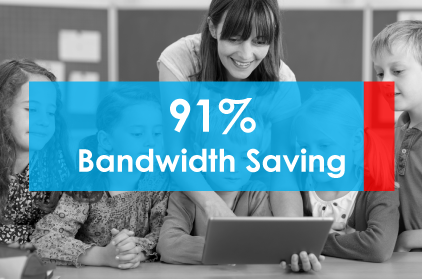 Pearsall, TXadd_circle
Pearsall, TX
close
Despite lower bandwidth costs, Pearsall Independent School district couldn't increase their connection without a painfully expensive firewall upgrade.
But with CACHEBOX delivering 14Gbps of content on a 2Gbps connection, Pearsall get lightning-fast performance AND reduce the amount of traffic that the equipment needs to handle - delaying the need to upgrade.
The solution
Caching would shave $8m/year off Texas' bandwidth bill
We took USAC data on how much each district in Texas pays for internet access and the capacity it receives, we applied the average bandwidth saving measured at districts with CACHEBOX (50.47% from September 20 – August 21) to those without caching.
This tells us how much bandwidth each district would need in order to deliver its current capacity if it also had a cache in place. There are significant savings on the table.
Annual Cost of Capacity: Bandwidth Alone vs Bandwidth + Caching
But... the bandwidth that a district has is rarely as high as its requirement at peak times, like at the start of lessons or anytime an operating system software vendor distributes an update.
Meet your peaks without spending more on bandwidth
With CACHEBOX, these peaks are delivered locally, avoiding congestion that disrupts e-learning. We see school traffic routinely peak to over 5, often 10 times the average consumption.
Meeting these peaks with internet connections alone will cost $130m per year at current prices. With caching, Texan districts could meet peaks without spending another cent on bandwidth.
Annual Cost To Meet Peaks: Bandwidth Alone vs Bandwidth + Caching
By augmenting bandwidth investments with caching, districts can implement internet-enabled learning schemes cost-effectively, with confidence that their connection will cope with an ever-increasing demand for online content in the classroom.